Contact
Tele.
:
0086-0758-3611611
Mobile:
0086-18220830247
Emai
:
dongtai1688@hotmail.com
ADD.: 30m east of exit of
Sihui highway,Sihui City,
Guangdong,China
Gemstone chamfering machine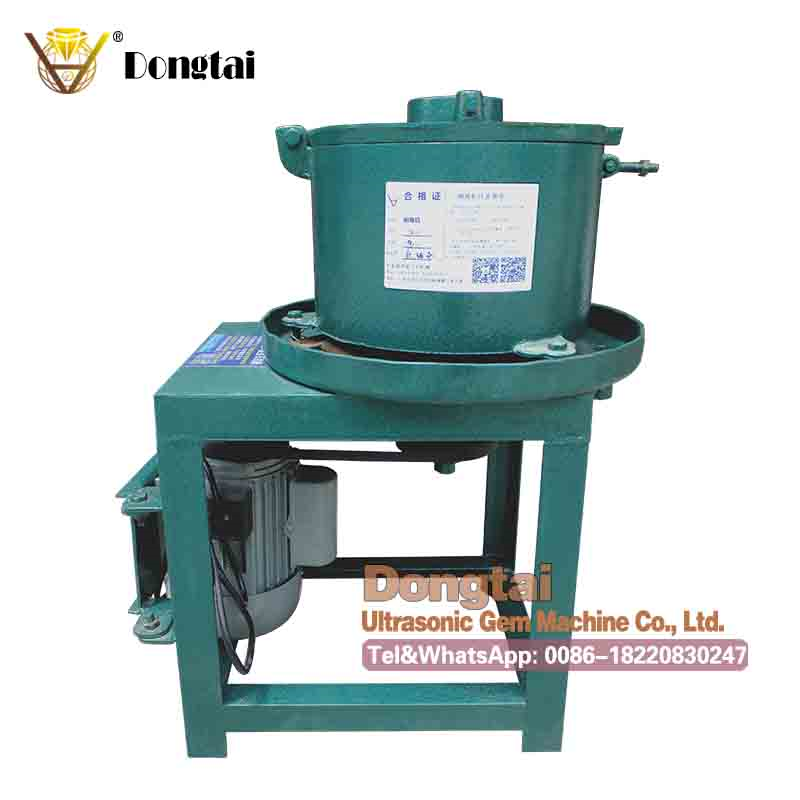 Item No.:
DT301
Product:
Gemstone chamfering machine
Specification:
220v
Remark:
60Hz
Main Parameters:
Input voltage:220V
Output power:750W
Working frequency:60Hz
Rotation speed:1400r/min
Dimension:720*450*780mm

Function:adapt thickened steel plate, and qualified PU protective circle for long term of usage. Apply high quality brush plated disc to accelerate the processing speed.The cube stone is processed for round bead processing. Suit for jade, crystal, agate, shell, etc.