Contact
Tele.
:
0086-0758-3611611
Mobile:
0086-18220830247
Emai
:
dongtai1688@hotmail.com
ADD.: 30m east of exit of
Sihui highway,Sihui City,
Guangdong,China
Agate slicing machine 24 inches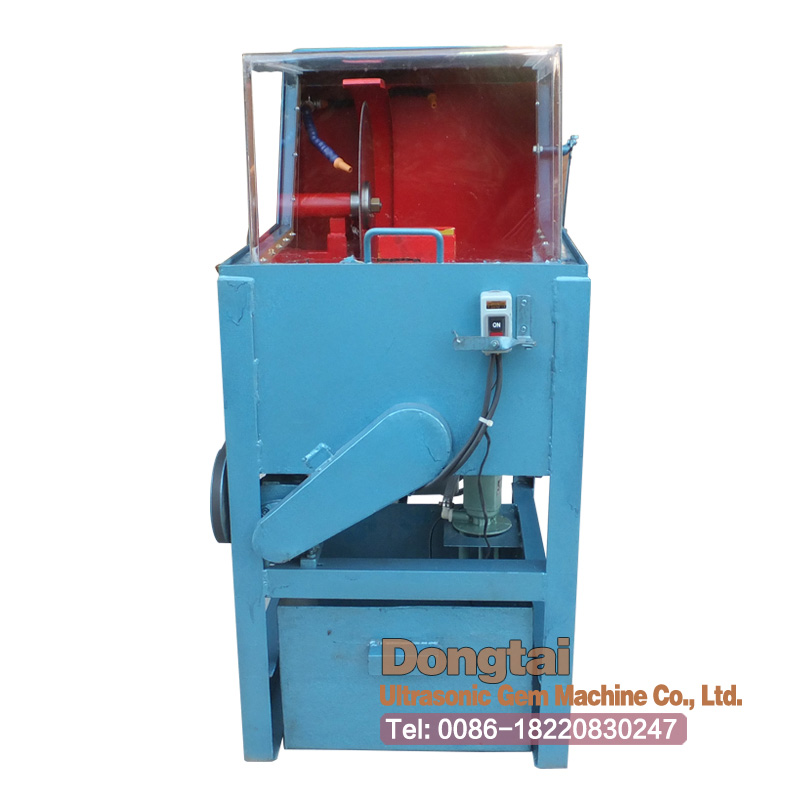 Item No.:
DT103
Product:
Agate slicing machine 24 inches
Specification:
380V/4KW
Remark:
cutting
Main Parameters:
Voltage:380V
Power:4KW
Spindle speed:1400r/min
Dimension:840*540*1070mm
Weight:150kg
Blade size:600-650mm
Shaft hole:32mm
Function:the automatic single-tool seal gem cutting machine adapt high quality bearing and rail to provide high cutting accuracy and cutting speed. Apply automatic feeder and travel control switch for stable operation.The gem material is fixed on the platform and the travel switch distance is set, then the machine can auto stop after the cutting process is finished. The available type varied from 16-36inch.
Features:
1. One man can operate 5-6 machines
2. With the protective cover, more secure, low noise, non-pollution
3. Apply oil pump to cycle supply cutting oil, to lower the cost and consumables
4. Suitable for cutting the gem with width less than 40cm
5. The max. load blade size is 30inch(75cm)