Contact
Tele.
:
0086-0758-3611611
Mobile:
0086-18220830247
Emai
:
dongtai1688@hotmail.com
ADD.: 30m east of exit of
Sihui highway,Sihui City,
Guangdong,China
Gemstone forming machine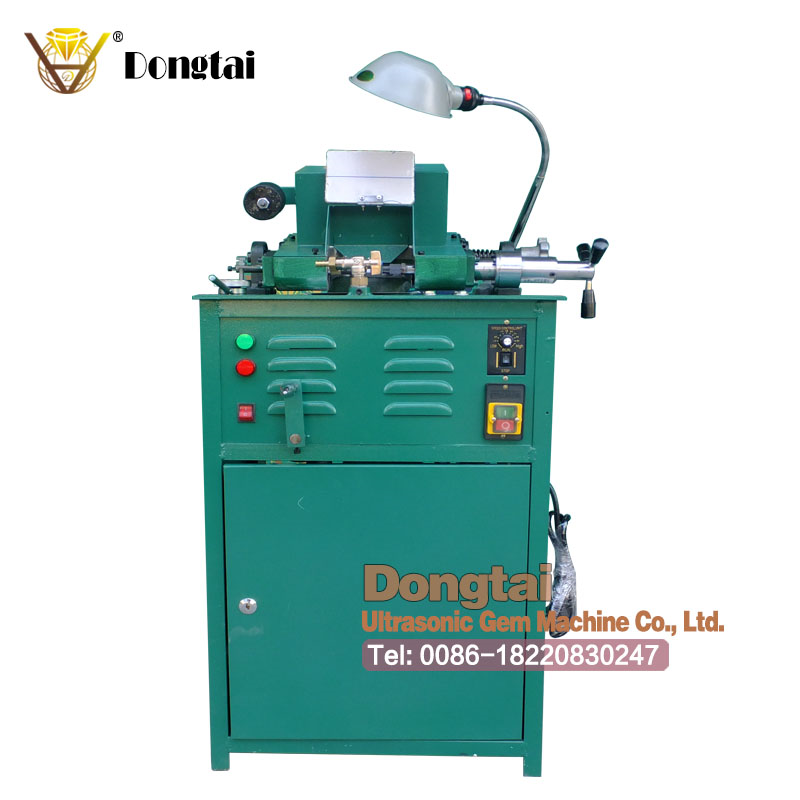 Item No.:
DT202
Product:
Gemstone forming machine
Specification:
380V/750W
Remark:
spiral
Main Parameters:
Voltage:AC220V
Power:750W
Working frequency:60Hz
Rotation speed:2880r/min
Dimension:600*480*1060mm
Weight:85kg
Function:the infinitely variable speed gemstone forming machine can adjust the workholder speed to achieve high precision processing. Adapt speed regulation motor in stable speed and huge power, the abradability and hardness of the spindle is enhanced by heat treatment. Apply quality bearing for better processing accuracy and service life. Suit for processing of agate, crystal, glasses, shell, gemstone, semi-precious stone, shell, and other stone material.
Features:
1. The processing speed is adjustable in working condition for high molding efficiency.
2. Adapt forming wheel with high standard precision, to process any rotator shape, such as round, ellipse, drop, triangle, octagonal, quincunx, calabash, pear-shaped, etc.
3. Fit for the round bead, rice bead, fitness ball, ring, bracelet, chess, jade pillow, and other thousand of specs.
4. Suit for spiral shape.
5. High efficiency, process about 3000pcs/8hrs.
6. The forming wheel is customed for different emery.