Contact
Tele.
:
0086-0758-3611611
Mobile:
0086-18220830247
Emai
:
dongtai1688@hotmail.com
ADD.: 30m east of exit of
Sihui highway,Sihui City,
Guangdong,China
Ultrasonic gem auto drilling machine 1800W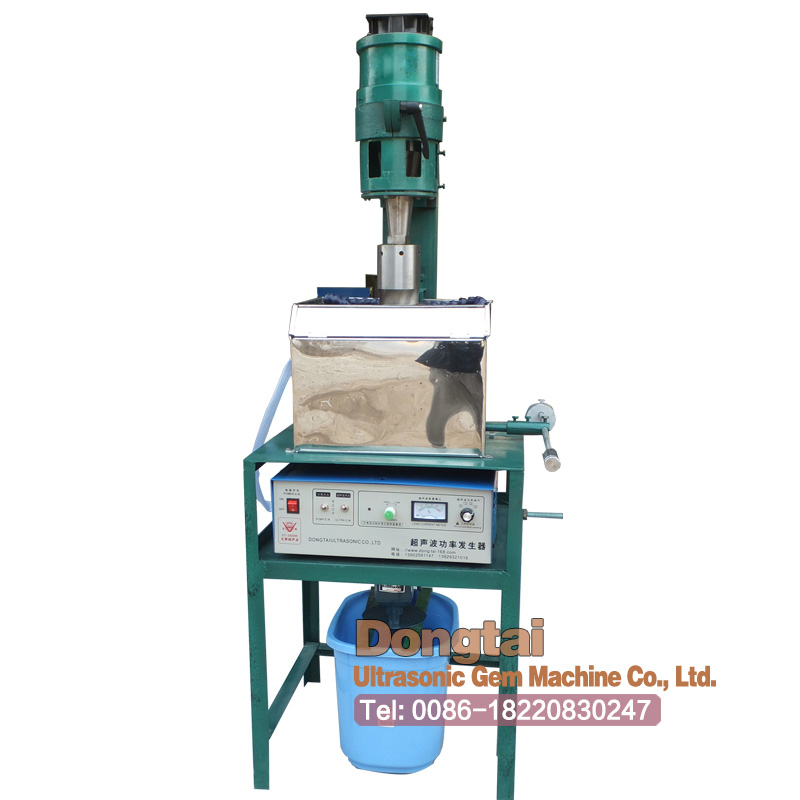 Item No.:
DT405
Product:
Ultrasonic gem auto drilling machine 1800W
Specification:
220V/1800W
Remark:
automatic
Main Parameter:
Model:DT405
Voltage:220v
Working frequency:15kHz-20kHz
Power:1800W
Carving size:≥12CM/≥18CM
Function:the ultrasonic gem machine operate easily for drilling. Featured as high drilling speed and low fault rate. Apply auto track frequency protection, the overload protection minimize the machine fault rate. The drilling head is changeable for gem carving. The drilling force is auto adjusted according to load condition.The available type as:1200W,1800W,4800W,etc.
The 1800w ultrasonic drilling machine with stable performance, its punching speed operation is simple with low failure rate, is a professional gem punching equipment with good processing effect.