Contact
Tele.
:
0086-0758-3611611
Mobile:
0086-18220830247
Emai
:
dongtai1688@hotmail.com
ADD.: 30m east of exit of
Sihui highway,Sihui City,
Guangdong,China
Jade carving tools and working process
Author:管理员 From:本站 Click:923 Add-Time:2015/3/25 11:47:21
Jade carving tools
(1). Horizontal machine (table machine) evolved directly from the traditional equipment water stool, arose in the 80s, it update traditional pedal and hand grinding by electricity shaft, greatly improved the jade carving efficiency, because this kind of machine can achieve most kinds of work individually, so today it is still the most essential professional equipment category, the graph shows this kind of machine.Although in the absence of other equipment, table machine can fulfill almost all of the work, but with the development of equipment, most tiny jobs are done by other devices with more efficiency, and therefore such type bear heavy work, such as the cutting work of the workblank and so on.
(2). Crane machine(soft shaft machine) original main application range is the large jade works that table machine unable to carry, often used with handheld device like electric grinding, to complete some fine work.Due to the grinding head of table machine not as flexible as hand shank in dealing with certain shape, many people will choose to apply soft shaft machine on some smaller or more special shape.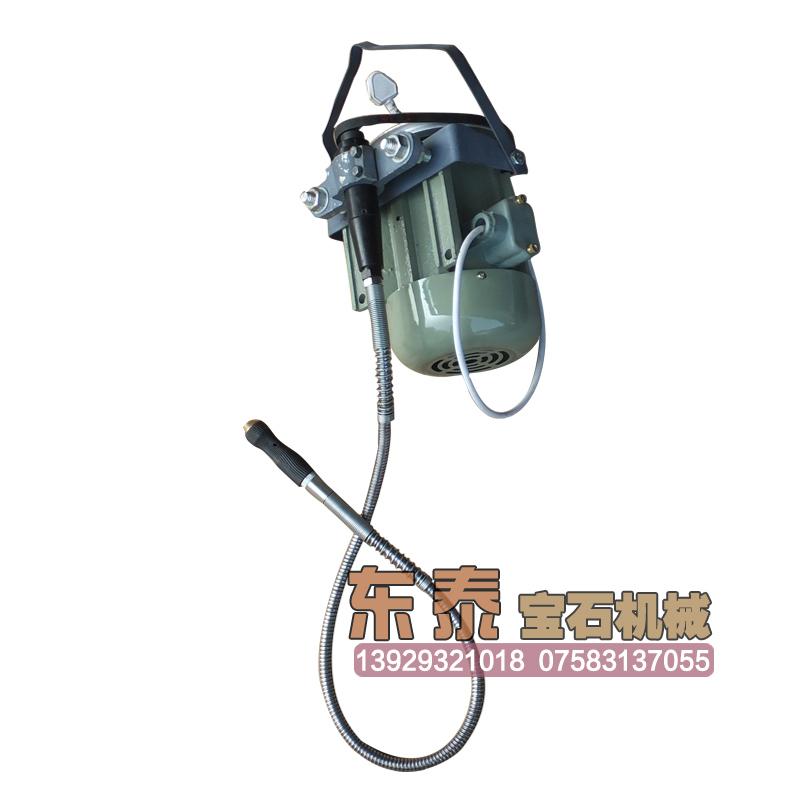 (3).The tooth-derived machine due to the increasing requirement of the better jade, people constantly trying to find more favorable equipment.Tooth-derived machine is borrowed from dentist's medical equipment, its flexibility is very good, and mainly used for details manage, and of no value in heavy work.
Jade carving process
Jade carving mainly includes material selecting, peeling, design, rough carving, fine carving, finishing and polishing, and so on process.
1. Material sorting, peeling
In most cases it's designed according to jade material, it's the so-called "due to the material". Jade material, especially gravel jade is covered with oxide layer, besides, crack and how texture extends, this need to understand before carving, then we can completes the design of jade carving.Jade good skin,of course, can not slice easily, sometimes it can design base on jade's surface color, and improve the value of the jade.
2. Design
Design is the key to carve jade. Generally speaking, the designer often design carving theme according to the color,Jue degree texture and shape. The first thing is to maximium to use the jade, design by Jue degree and jade looking, jade materials can't afford to waste;Make good use of color, make its best effect;Try to abandon the jade pieces defects.
3. Rough carving
Jade pieces after the draw process can take the rough, rough carving can also be called working on blank, namely carving the jade material, initially attain basic model of jade carving.Rough carving is very important and the foundation of the success of the jade carving, once jade is carved, it is difficult to go back, really is "what is done cannot be undone" so carefully before carving.
4. Fine carving and trim
Fine carving, just as its name implies careful carving.Coarse carved must be process the fine carving, to complete whole process of carving, the propuse of fine carving is to further the fine carving, which can make the expressional flower, the characters, scenery, animals and birds from outline state into real, vivid, dynamic cutting and with expression of fine carve process.
5. Polishing
Polishing is a very important and irreplaceable process in jade carving.No matter how fine carved, the jade surface is always rough, couldn't show the jade glittering and translucent beauty of jade, only the perfect polishing can make reveal the bright and clean surface of the jade stone,to show the real value of jade.