Contact
Tele.
:
0086-0758-3611611
Mobile:
0086-18220830247
Emai
:
dongtai1688@hotmail.com
ADD.: 30m east of exit of
Sihui highway,Sihui City,
Guangdong,China
Shao and the fiber jade carving(pics)
Author:admin From:rrrrr Click:708 Add-Time:2015/3/25 11:27:54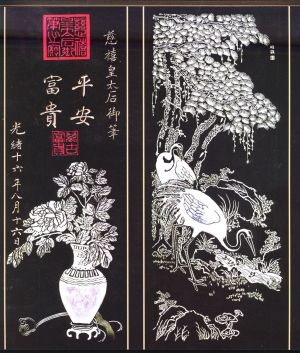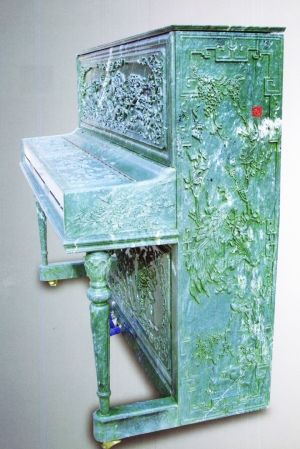 The jade fibre workpiece of shao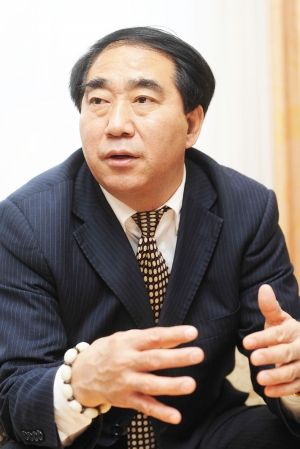 Character card
Mr. Shao
For this Spring Festival of lunar calendar, shao spent his time in Germany.The 15meters length scroll of fiber jade "eighty-seven long life beings volume", collected by Chinese embassy in Germany, embassy invited him to Berlin, presented him with a diploma. Before this,the United States congress also collected the scroll,which is his complacent workpiece,produced for 6 in total.
Seen as China fiber jade carving speicialist,his work contain many fields, such as words, pictures, books, instruments and so on.Many valuable works, he had made the 616 pages fiber jade carving of a full range of the Koran, and each page is in 98cm height.When the oil merchant knows,and would like to exchange with a ship of the crude oil, he refused politely.
All used minerals are mined by himself.There're two significant features of carving by shao, he used to take special jade material, soft with hardness, called "fibre jade";Besides, all used material deried from the same jade mine.Favored of stones in his childhood, and majored in mineral, allocated to national geological and mineral department after his graduation.Long time ago, he came across a place and found an odd jade mine.This is a kind of soft jade, before mining it's soft, and gradually become hard when dig out.Soft mixed with hardness, this is the really good material,he cannot help but delighted.Shao knows a little about carving, and he dig into carving with the founded jade, and establish his place in jade carving.
For jade carving, he had extraordinary encounter.Shao forget himself when play jade carving, not only spend a lot of money but also having some extraordinary story. In the past,he used to mountaineering and mined jade, there're lots of cliffs, and often need to take strop.Once, by accident, the slippery rope hooks failed to hook tightly, his entire body falling down from hundreds of meters.As it happens, got caught by a tree at the hillside.There was a tree branch that directly break the clothes. Thank for the sturdy clothes that only break a little and not continue to crack, so my whole body is hang over the sky then, he said. After ten years, he is known in the field of jade carving, the market price is becoming more and more higher.
Work is to declare for the guinness records.At first, all carvings are small parts, such as calligraphy, painting and so on, the jade material is of 30-40cm in size.As the skills getting rope, he take big ones, such as 1meters in length and 50cm in width.As jade material is of soft material, and the size is easy for deformation, after he spent a lot of time, and the problem got solved.He also clearly remembered at the beginning, the most successful jade carving "eighty-seven long life beings volume", and give the credit to this workpiece that he has deep feelings,and now he has six carving pictures, the larggest with length of 15meters, while the first is only 3meters in length.After that,Shao increasingly obsessed with producing large objects.The "Luo Hantu" with 500arhats carved, in different shapes, facial hair is clear;The"Riverside Scene at Qingming Festival"is formed of nine pictures, in 18 meters length;"Chunghwa figure" is in 100 meters length, the setting is of the temple fair in great prosperity period of song dynasty, it portray the numerous people in kite activity,lantern show,and Yangko,etc, and now it's declared for guinness records. The freshly completed Koran jade carving is wonderful, Saudi version as dibon, for a total of 616 pages, each page are of 98cm height,78cm width, seven years and six months before completion, 16.9tons in weight, the used jade weighs for 400tons.Now, he continue to carve a biggest painting "Buddha gallery in km length", the work will carve buddha in number of 168000, predicted to reach a length of 1480meters.At present, with joint efforts of 32 assistants working hard for eight years, has already completed more than 1300meters.In 2005, it's viewed by expert, who is shocked and present words"millions of dharma figure".
Carved out a jade stone band.Shao always not satisfied with the achievements on jade carving, when he mastery in carving of calligraphy, painting, religious; he turned to the field of music.First with the erhu,then the nguyen, dulcimer, pipa, guqin, SanXianEr, zither, Chung-hu, hu.The most impressive is that he has made a fiber jade piano, and form into a jade band.In 2005, the band has premiered in Korea, played for six shows in a row, then being invited to Thailand palace for show.In the 30th anniversary of diplomatic relations between China and the United States, the band played three games in the USA.In June, the unique jade band will have show in Vienna.Unfortunately, the band has not been in show of domestic at present.The most desirable things for now is to complete the million dharma chart soon, and have jade stone band in domestic.
Reported By Sue